Well it's official! From the MET in New York to The Block Arcade, you'll find the most instagrammable floors right here.
The Daily Mail, UK, has recently published a list of the most Insta-worthy floors and The Block's famous Mosaic floors are unsurprisingly listed at number 2.
The intricate mosaic tiled floor was designed by the UK company Craven Dunnell and each tile was imported from Italy. In fact, the Block Arcade still holds in reserve samples of all colours used, except for dark chocolate.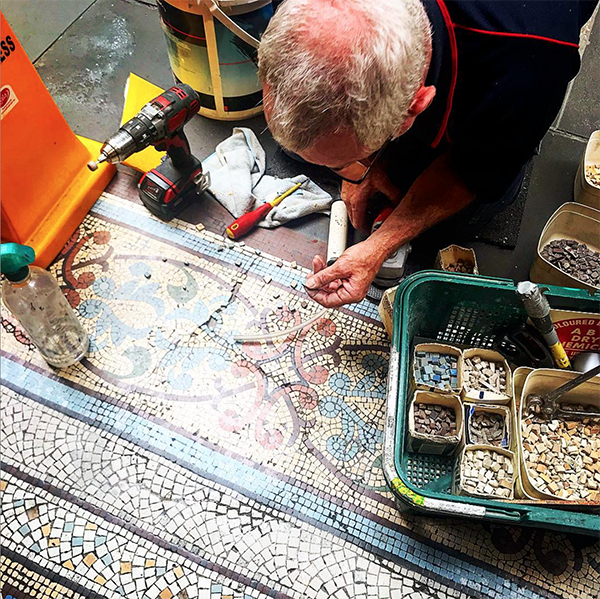 The Block Arcade forms an L-shape with a polygonal planned space with a glazed roof at the corner of the L. The kink in the plan was due to the shape of the original block subdivision and the location of Block Place, the lane behind. Linking the two spaces is the elaborately patterned mosaic floor of tiles, which were imported from Europe.
Did you know that when the arcade was constructed, the Building and Engineering Journal noted that the flooring contained the largest area of mosaics yet laid down in Australia.
We are so proud that The Block Arcade is of social and historical importance as the grandest and most fashionable retail arcades that provides an alternative pedestrian route to Melbourne's major streets.
As it draws to the end of 2019, come and "Do the block" – A friendly expression referring to the stylish shopping trend of the late 19th century which involved starting in Collins Street at Swanston, then moving west to Elizabeth, north to Little Collins Street and back to Swanston. The Block was the place to be seen and those who frequented the popular thoroughfare, its shops and tea houses were often recorded by caricaturists in the city's social pages.
Nothing has changed except capturing yourself at The Block is now more instant – enhance your instagram and impress your followers with a visit to Australia's most Instagrammable arcade!
Scroll to see some of the shots recently shared on our social media pages.