There are certain crowd-pleasers we all reach for when we don't know what to gift someone.
These presents, although met with a polite smile, typically lack lustre – and meaning. If you're struggling to find a gift and you want to avoid the mainstream "go-tos", why not purchase a sustainable gift?
Sustainability may be the latest buzzword to hit the Internet – but with good reason. When you purchase a sustainably produced product, you are instantly supporting the cause to protect our environment and lessen our social impact by reducing waste, creating options to reuse what we already have and help make a positive difference to our planet.
Here at The Block we've rounded up our top picks for sustainable gifting options that are sure to be more interesting to shop for (and far less predictable) than your typical one use present… again.
Mr. Wares
If funky, unusual and sustainable gifts are what you're after, Mr. Wares has them a plenty. Cleverly curated with a man-in-mind but sure to appeal to all, Mr. Wares seeks out quality products from specialist manufacturers who have a commitment to craftsmanship, utility, sustainability and socially responsible practices.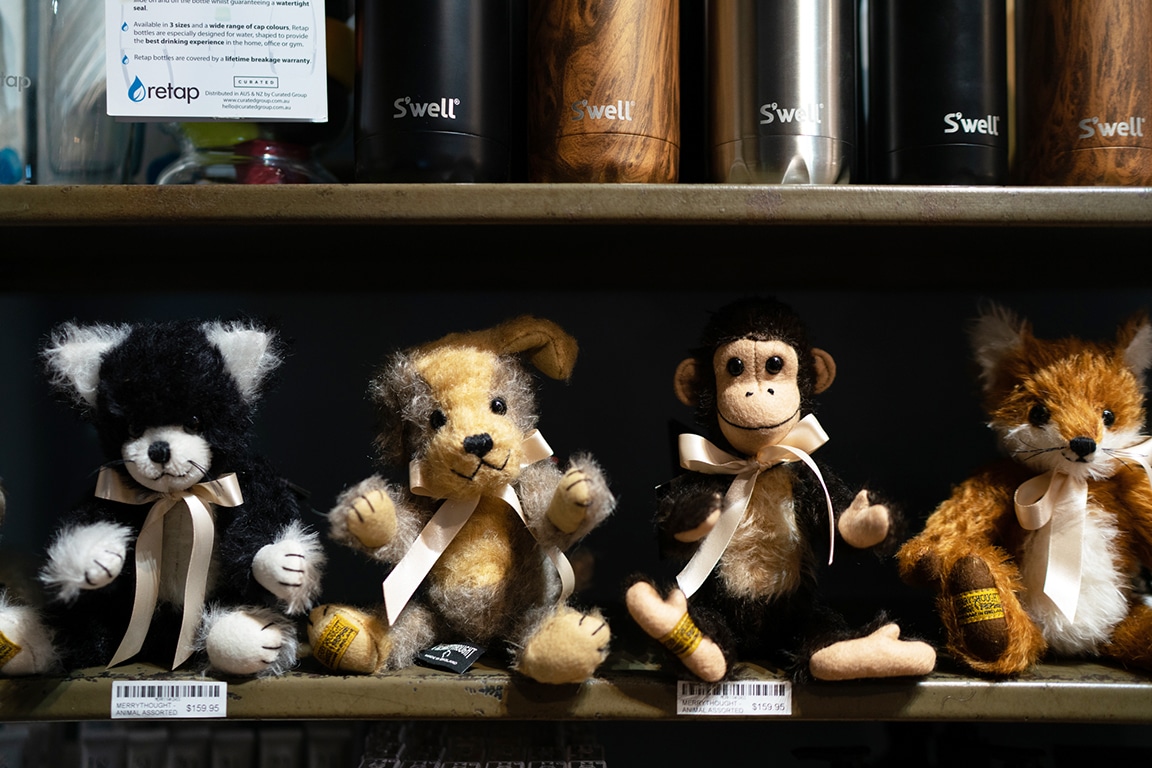 Some of our favourites include Swell's eco-friendly reusable water bottles – BPA free and made from food-grade stainless steel – that come in every colour under the sun.
Then, there are the vintage-esque string bags from Filt – 100% cotton and 100% reusable – the perfect (and far more fashionable) alternative to supermarket reusable bags. There are also the Stanley classic vacuum flasks, to keep your food hot or cold for 15 hours! Gift a mini flask to someone who purchases coffee daily, to reduce the amount of take-away coffee cups they use and effectively reduce waste!
Beechworth Honey
Beechworth Honey's heritage includes four generations of beekeeping in northeast Victoria who have committed themselves to always producing the purest quality Australian honey. When you purchase Beechworth, you support locally produced products – local farmers and local communities. That's not the only reason why Beechworth is s perfect sustainable gifting option – all of their honey is supplied in reusable glass jars and they have an entire range dedicated to promoting awareness of the important role bees play in food production and general wellbeing of the environment through pollination! Their Beecause range is the perfect gift to continue to support Australian bee communities and protect bees place in our environment. Beechworth don't stop at edible honey – the sweet, sticky goodness also comes in a range of beauty products, including hand creams, lip balms and candles and soaps for an indulgent treat.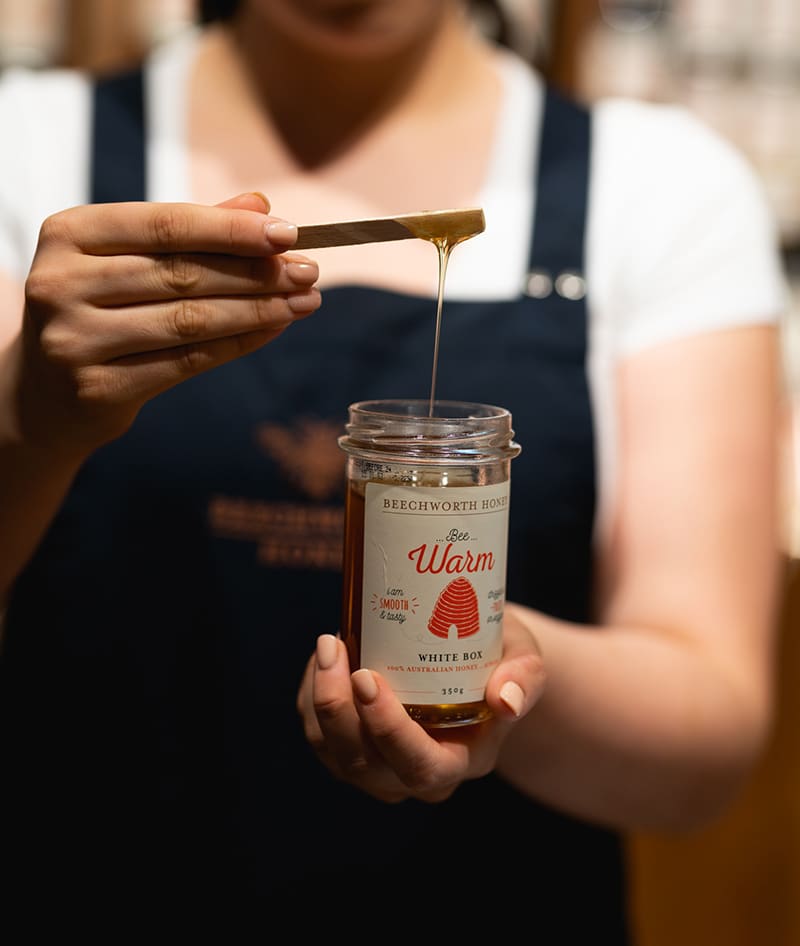 Gewurzhaus
Sugar, spice and everything nice… are what you'll find at Gewurzhaus. Dive into a store that will indulge your senses in a powerhouse of the rich scents of spices and tea blends and get creative with your gift giving! You can pick and choose what spices and blends you'd like to purchase and gift either in a reusable glass jar or 100% cotton bag. They have a beautiful selection of cooking utensils that you can add to your gift or even the choice of one of their recipe books to inspire your recipient to get creative in the kitchen.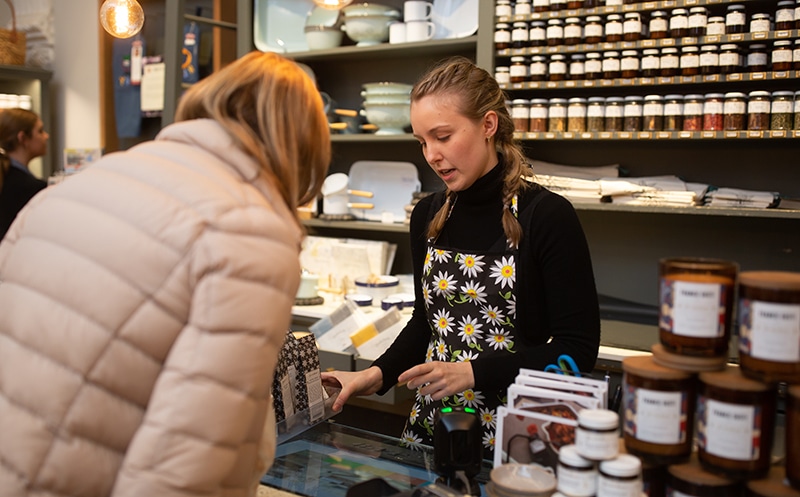 Haigh's Chocolate
Yes chocolate is almost always the best gifting idea. Who doesn't love chocolate… and who doesn't love Haigh's? An iconic part of Australian history, Haigh's are not only our oldest chocolatier, but they are also one of our most socially conscious. You can now enjoy that chocolate a little less guilt! Haigh's have received the Greenpeace tick for sourcing their cacao from non-GMO origins. They have also taken major action on their packaging – cardboard, glass, paper bags and gift-wrapping (yep they wrap!) are all 100% recyclable. At the stores, they have banned plastic bags and use 100% biodegradable cellophane to wrap their goodies. They have also started developing keepsake, collectable gift items from tinware, fabric bags and glass containers so that the amount of waste is reduced!
These consciously created items will put so much meaning into the gift you're giving.
Make gifting more meaningful and buy sustainably at The Block Arcade. For a full list of our bespoke retailers, click here.